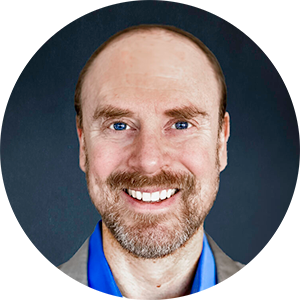 David Jackrel started his consulting business in 2014 in the San Francisco Bay Area to provide affordable high-quality consulting services for companies and individual inventors.
David is a Patent Agent registered with the USPTO with extensive experience developing, defending, valuing, and monetizing IP, including prior art landscape analysis, application drafting, and prosecution. He has also worked closely with companies to develop IP strategies, analyze and value IP portfolios, market IP for sales and licensing, and as an expert witness in IP litigation.

David's primary technical areas of expertise include Materials Science and Engineering, Electrical Engineering and Chemical Engineering.  He has done IP work with companies in a wide range of technologies including optoelectronic devices and systems, such as solar cells, LEDs and telecom systems, semiconductor materials, devices, and processing, nanotechnology, polymeric fibers and textiles materials, additive manufacturing, consumer electronics, and industrial gas processing.

​Before entering the patent field, David was the Vice President of Research and Development at Nanosolar. In addition to managing the R&D department at Nanosolar, David also led the growth of Nanosolar's IP portfolio, including developing U.S. and international patent strategies, managing inside and outside counsel, technical analysis for patent prosecution, and as the technical lead in IP litigation. David was also the Sr. Director of R&D for InVisage, developing quantum dot based light sensors. 

David holds Ph.D. and M.S. degrees in Materials Science and Engineering from Stanford University. His doctoral research was in the field of optoelectronic devices, particularly novel materials for solar cells and photodetectors. David continued his work at Stanford as a post-doctoral researcher, focused on nanostructured solar cells. He also holds a B.S. degree in Textiles and Apparel with a concentration in Fibers Science from Cornell University. His undergraduate honors thesis focused on the internal crystalline morphology of high-strength dragline spider silk.
Areas of Expertise
Optoelectronic Devices – solar cells, photodetectors, image sensors, electrochromics, telecom systems
Materials Characterization – extensive experience in a wide array of techniques, including structural, optical, 3D metrology, chemical, electrical, and mechanical measurements
Semiconductor Devices – extensive experience including optoelectronic characterization, and finite element modeling
Semiconductor Processing – extensive experience including film deposition, lithography/nano-patterning, and device fabrication
Nanotech – nanoparticle/nanowire synthesis, nanostructured films, and nano-characterization
Fibers Materials – Kevlar, spider silk, and fibers characterization
Industrial Chemical Processing – plasma, thermal, and wet chemical technologies
These samples are just a cross-section of JCI's patent work. JCI has worked on many other patent applications in various technology areas – consumer electronics, textiles, smart buildings, solar cells, biodegradable materials, etc…
Due to our extensive IP experience and technical background, we are comfortable in a broad range of technologies!
Contact us to see if JCI is a good fit for you!
JCI Would Like to Hear from YOU! info [at] jackrelconsulting.com